Archive for Photography Tips
People are always asking me what to wear to their photo-shoot, especially if their photo session is going to be more of a specialty shoot like a Maternity Session. I've been getting a lot of calls again this Spring for Pregnancy Photos and because of that I thought it would be good to put together a helpful guide to styling your maternity session.
1.) Consider what type of backdrop or theme you would like for your session. Do you want something outdoorsy with a real natural feel or perhaps you're a city girl at heart that wants to show off the vibrancy of the city you live in? Depending on what type of backgrounds you want in your photos this can help you with choosing your wardrobe selection. An urban shoot maybe would look better with jeans and a t-shirt while a mountain backdrop may call for more of a long flowing dress.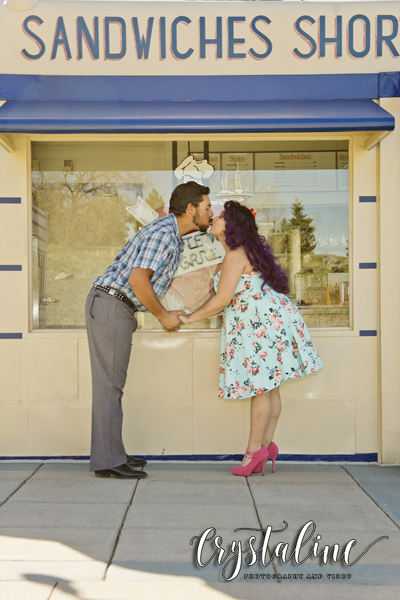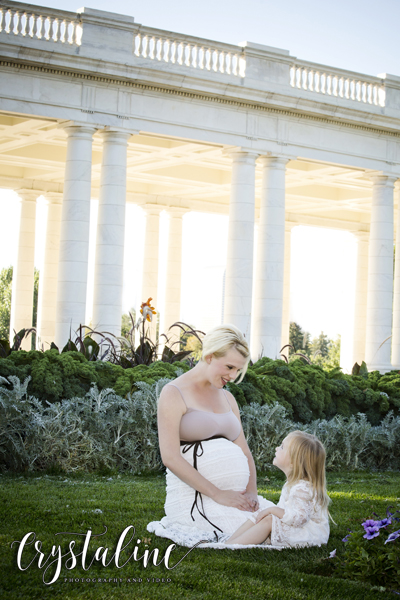 2.) Determine if you want an indoor or an outdoor session. We live in Colorado, a state with so many beautiful locations to take photos at it's kind of hard to not want to take your photos outside, however I will always recommend an indoor portrait session in the following situations: 1.) If you want any nudity or lingerie shots of any kind because it's easier and probably more lawful to take these photos in a controlled environment. 2.) If the time of year the weather conditions could make your photo-shoot be a little more challenging, than maybe scheduling something indoors will be a safer bet as well. You can also do more of a lifestyle type shoot and take the photos in the comfort of your own home and/or nursery for an amazing memory of all the hard work you put into designing the baby's new digs.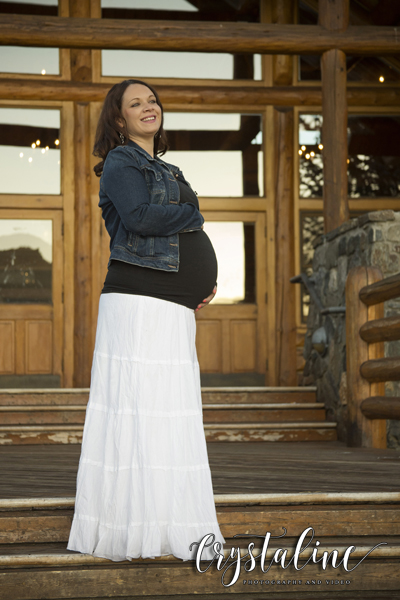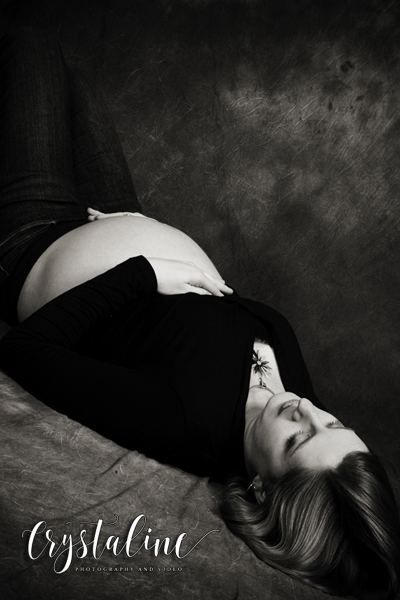 3.) Determine who will be in your photos… Will it just be the mother to be or do you want your partner to be in some of the photos with you. If you have other children it's really cute to incorporate them in the photos. Photos with the kids hugging your belly are always fun! And if you are going to incorporate the rest of the family you might want to have the family in complimentary colors. Everyone in matching outfits is pretty much a thing of the past. When I think of matching Christmas sweaters or everyone wearing a denim shirt in family photos my mind immediately goes to thoughts of the 1980s. Try not to make everyone look exactly the same, but more in outfits that look good together.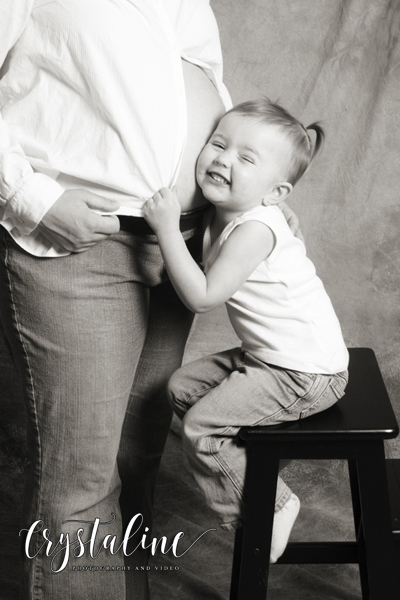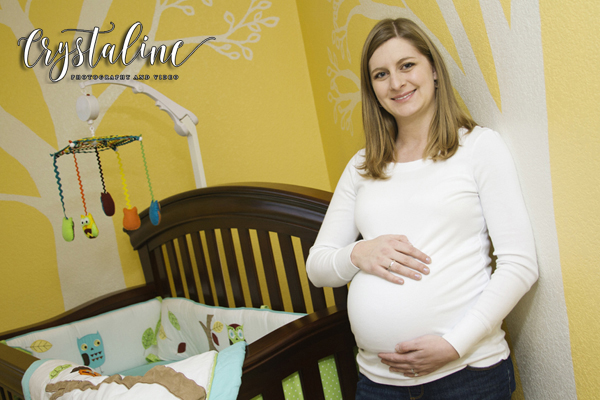 4.) If you are doing outside photos consider what the weather will be like during your session. The seasons will give you a pretty good idea on what colors will be available to purcahse and what looks great. Spring and Summer tend to have brighter and lighter feels than Fall and Winter which are more of a Warm and Cozy feel. In the Winter I often see woman in high boots, sweaters, scarves and warmer colors. In the Summer I see sun dresses and light and airy outfits.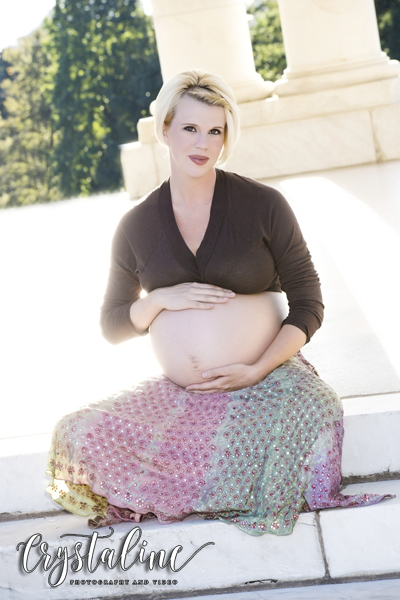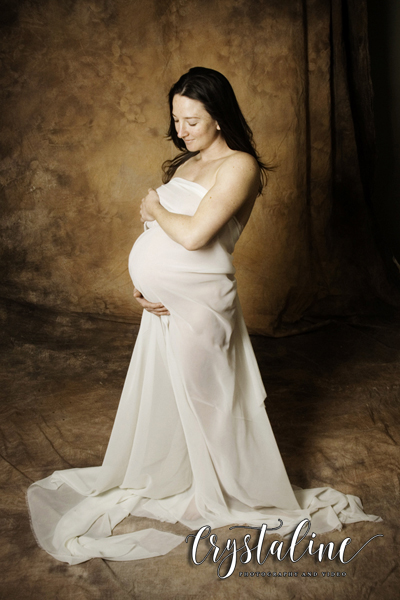 5.) Keep from picking out something that's too trendy. My goal is to always to make your photos look timeless. Twenty years from now I don't want you to look back at your photos and think what in the heck was I wearing. Solid colors work great. Try to stay away from too much pattern as I always think that distracts form the baby bump. Tight fitting items that accentuate the pregnant belly work the best and minimal jewelry and accessories is also a better idea to keep the focus on your belly.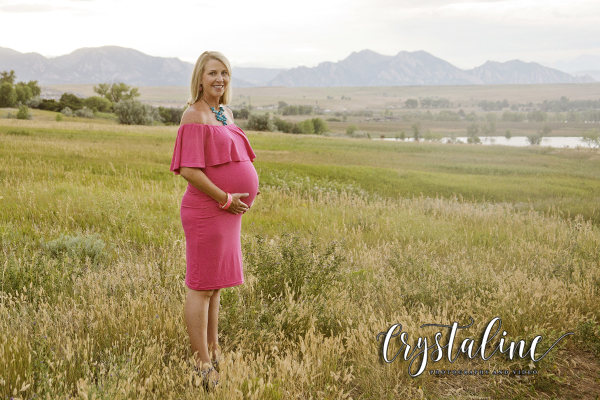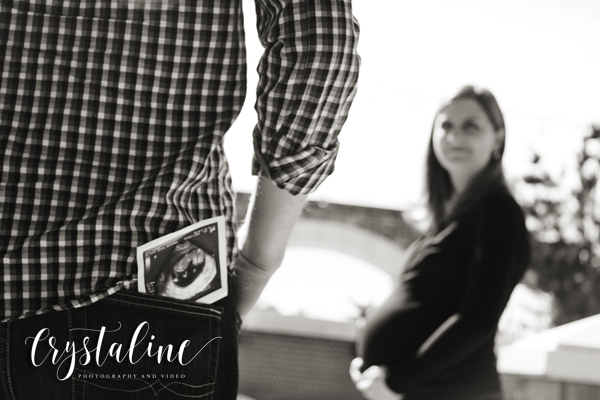 6.) Plan a couple different outfits so you can get a couple different looks. If you are planning on more than one outfit let your photographer know so that they can schedule in clothing change time and also pick a location near a restroom if you are doing an outdoor site unless you are comfortable with a vehicle change.  Lay everything out and see how your pieces work together and bring a few props that remind you of baby if you have any. Great ideas are his/her first teddy bear, first set of shoes, a book you plan on reading to him, etc.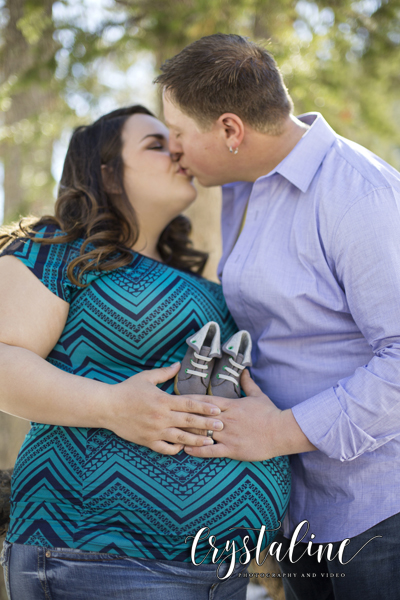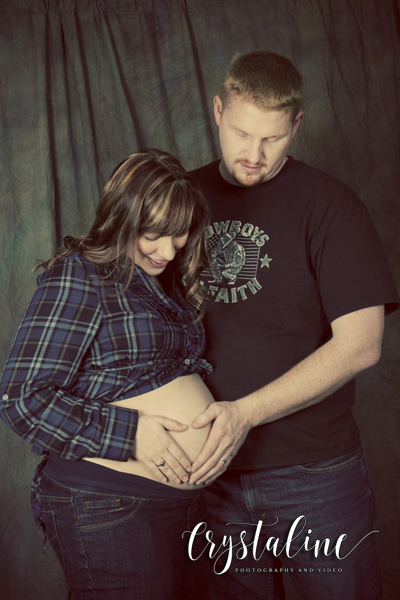 Here is a list of outfits that work great for maternity photo-shoots:
Maxi Dresses
Dresses that Tie at The Waist or Have a Slit
Sheer/Lacy pieces
Long flowy skirt with a crop top or bandeau bra
Oversized knit sweaters
Jeans and a fitting top
Other prop ideas that are fun:
Balloons
Sonogram Photo
Messages to the Baby (Posters, Signs, Chalkboards, etc)
Giftwrap Ribbon with a "Do Not Open Until *insert baby's due date)
Add Humor with Preparing for Parenthood Books or a play on words to make an announcement like in October welcoming our Little Pumpkin and some images taken with a pumpkin.
Use holiday elements if you're due around a holiday like Christmas, Easter or 4th of July
If you've chosen a Name for baby you can incorporate blocks, letters, etc spelling it out
Always feel free to discuss ideas with us or the photographer you are working with as they are going to be the creative ones full of ideas, locations to suggest and more. If you are looking to do something completely original that signifies your personality that's even better! Think about a hobby you are into or things that you and your partner like to do together and try to figure out how to bring them into your photos.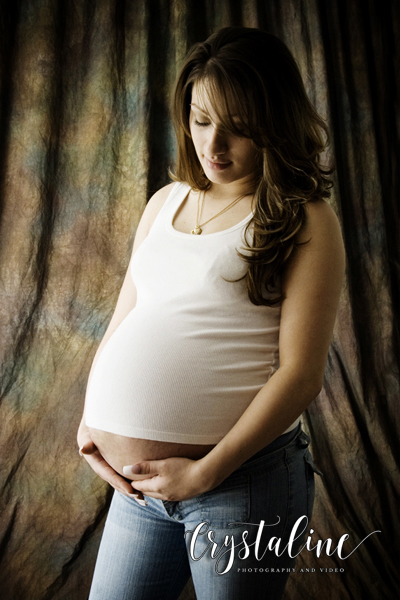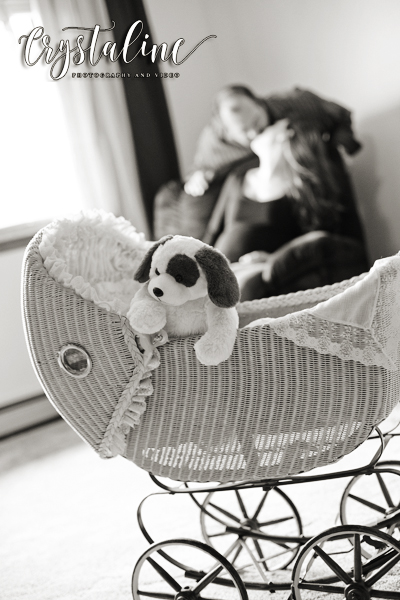 I've been on a hiatus from well doing much of anything in regards to blogging.  Once the shelter in place orders starting coming down in Colorado that basically brought everyone and everything to a screeching halt. I've been busy re-scheduling weddings and other events when they can be on our calendar. For the most part it has worked out great! We've been really lucky this year to have most of our events scheduled at one particular venue and since they are working with clients on re-booking dates we've been able to find dates that work out for both us and in most cases my husband's DJ company, Digital DJ who is also the disc jockey for most of those events. I'm so saddened to hear that couples are having to deal with this situation that has been unprecedented in the 20 years that I've been in business. Even 9/11 wasn't this challenging! At this point everything is being addressed month to month. June events were taken care of and re-booked this month and if the same thing has to happen in July then they will be re-booked in June. We appreciate everyone's patience while we navigate this situation with you. We are still excited to be a part of your big day no matter when that will happen!
In the meantime we are just doing some housekeeping stuff and enjoying the slower pace of life. Mike and I have been hunkered down at our home since mid-March. This means he's been diligently working on my "Honey Do" list with projects around the house that have been neglected a lot due to how busy our schedules usually are. We've cleaned out our storage room and garage of all our baby gear! Yes, baby stuff! Our kids are 7 and 5! That's how long I've been hoarding that stuff! We've stripped and re-stained our deck, planted our garden, set up our above ground pool and countless other smaller projects around the home like flushed out our water heater (a lot of people don't know you should do that every year for more longevity of your water heater) and more! Since June will be the first time in probably 15 years we don't have much in the way of work we will do a couple more big projects, enjoy some fun summertime activities with our kids and work on streamlining some of our business practices that I've been wanting to do for awhile. We'll keep crossing our fingers that events will go forward from July on.
We hope everyone is staying safe and that maybe Colorado can start to get back to normal on some level. Remember we are all doing our part to slow the spread of the virus, even those planning one of the best days of their lives!  I remember what it was like to plan this type of event. The stresses of planning a wedding in a normal year can be over whelming, but here's my thought on this…. At one point I remember looking at my husband (then fiance) and saying to him we should've just eloped! There were so many behind the scene things going on, dealing with people who can't make it, seating arrangements with divorce variations, unhelpful wedding party members and more. But in the end I just let it all go. I told people they could sit where ever they wanted, I didn't sweat the small stuff and the parental units decided to get a long for our special day.  We have memories of one of the best days ever in our lives that we got to share with everyone we loved. Some of those people are no longer with us so I cherish the moments more than ever. If you have to postpone just realize that the people who want to be there and can be there will come. If they can't they will be there in spirit and you can share your beautiful photos/video with them afterwards. We'll get through this together! Best wishes and we'll see you on the other side of this.
With all of the relatives in town for the holidays you may be thinking that you'd like to take a group photo of everyone in the family! So if you can't hire a professional either due to cost or availability the next best thing is doing it yourself! Here are some quick tips to help make your photo the best that it can be! And with a bunch of you getting the new iphone for Christmas you might want to even try this with your phones!
1.) Prepare! – Scout out the best location to do the photo ahead of time. Make sure your batteries are charged and your lenses are cleaned (including your phone lens)! It would be a real bummer if you couldn't take the photo due to an empty battery or worse yet a big piece of dirt shows up in the middle of grandma's face! Make sure everyone you want to be in the photo knows where and when you are taking it (I always ask them to be there 15-20 minutes earlier than needed to make room for late comers).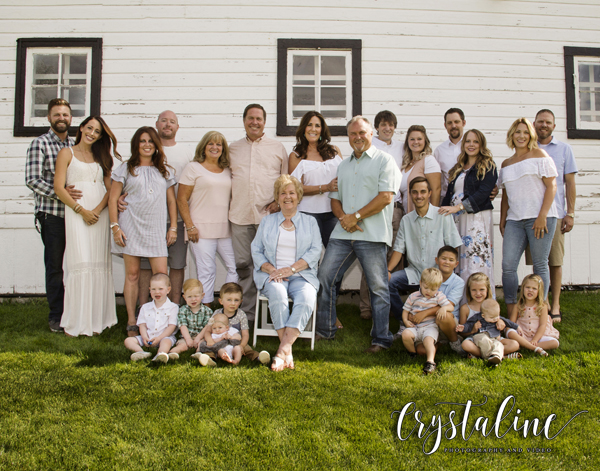 2.) Location – Make sure you choose the right spot for your photo. If you have to take the photo in the middle of the day scout out spots with open shade so that there are no harsh shadows and so people don't have to squint in the photos. Make sure there are no distractions in the background such as signs, cars, etc. Or a window behind the group indoors where a flash can bounce back into the camera. If you are indoors I would avoid using a flash on your cell phone camera for the photo if at all possible. The low light capabilities are getting better on phones, but the flash settings are not.
3.) Take Multiple Shots! – One way to try and avoid getting eyes closed or people not looking at the camera is to take a lot of photos. The more you take the more chances you have for a good one. And trust me if you are also going to set the timer so that you can be in it you will more than likely have to take a few to get a good one! A wireless handheld remote for also really helps for this! Do not use the digital zoom feature on a cell phone because the photo will be too grainy, rather than using the zoom position yourself in a way that puts the entire group in the frame.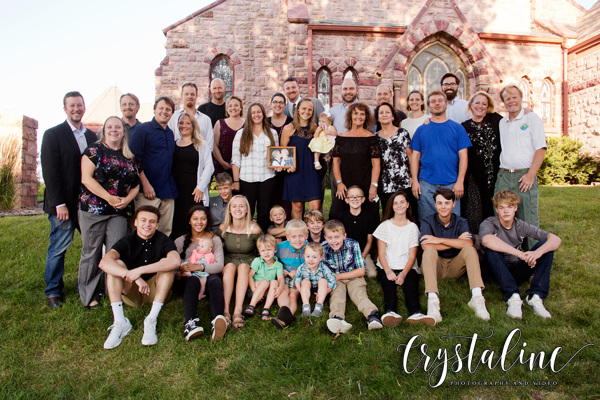 4.) Use a tripod –  Set your camera up on your tripod so that's ready to take the shot in terms of framing, settings and focus and then it will be ready at an instant when you get the group looking just right to capture the moment.  It's important to get the attention of your subjects early so that you can get them posed and take the photo quickly especially if you are working with short attention spans, especially those of children. Tripods also help prevent camera shake and keep the focus sharp!
5.) Posing – You want to make sure that you can see everyone. Taller people should be in the back and shorter in the middle or front. I like to put people in between the "V" of the people in front of them and ask everyone to make sure that they can see me because if they can't see me I can't see them. Try to compose in a triangle composition with the tallest members in the middle. When photographing a large family try to keep immediate families near each other, spouses and kids, etc. People also look better slightly angled (not straight on)  so I typically have the people turn slightly into the person next to them and have them either put their hands in their pocket or on their hip for women.  Before releasing the shutter take one last look over through the camera to make sure you can see everyone. And if the group is really large you might want to consider taking the photo from a higher perspective either from a balcony or ladder.
Best wishes and happy portrait taking!