Archive for February, 2020
Hailey & Andrew are another one of our Willow Ridge Manor couples who will be tying the knot this Fall. To announce their engagement we did their rustic engagement portrait session in Golden, Colorado. Hailey was hoping for some snow, so I was happy that the foothills had a slight dusting of snow behind them! It ended up being a wonderfully warm day to celebrate their love and we got some awesome shots!  Looking forward to their September wedding!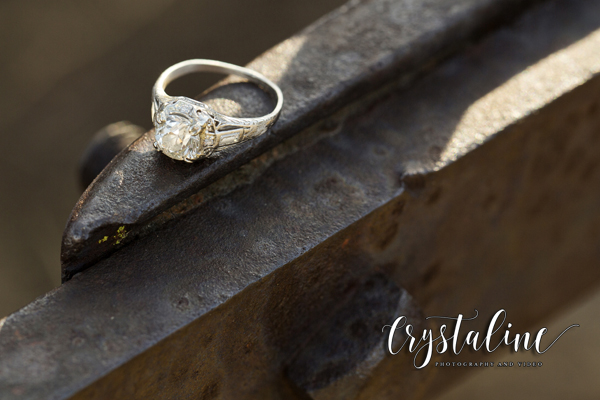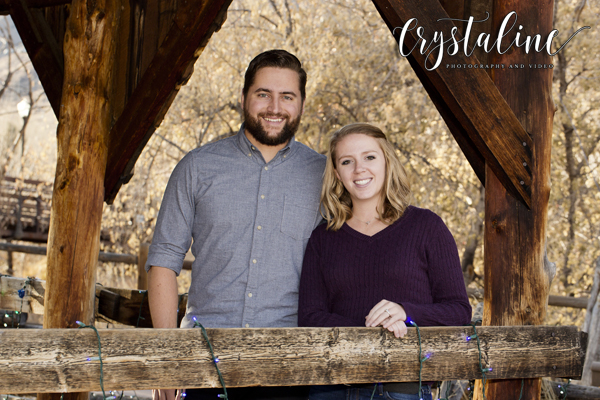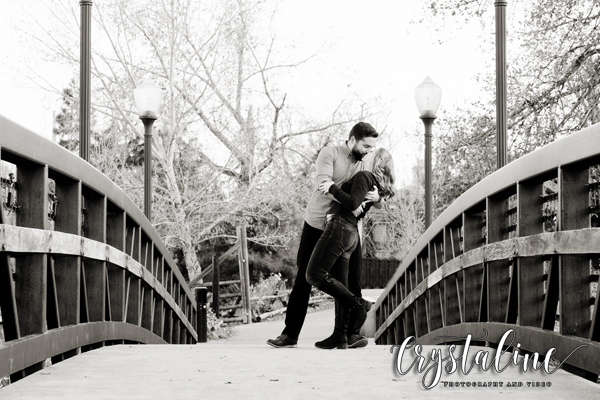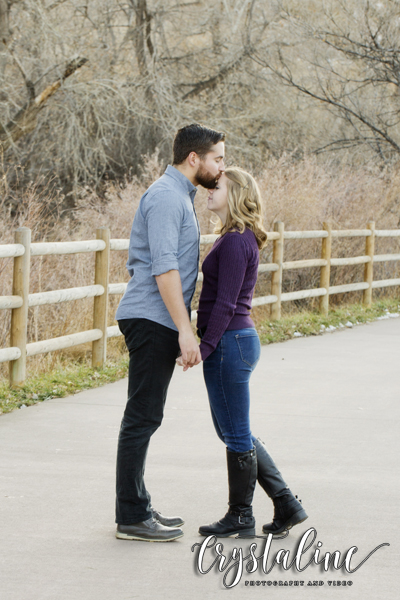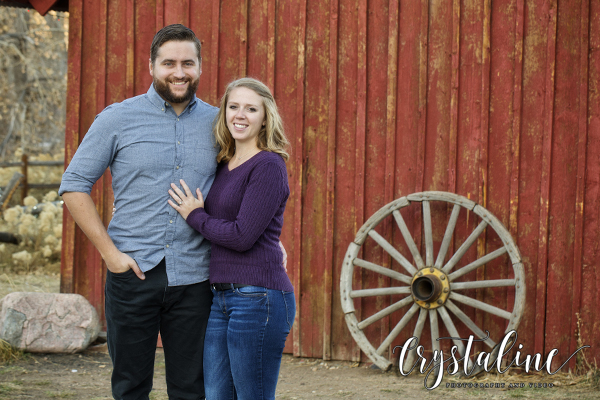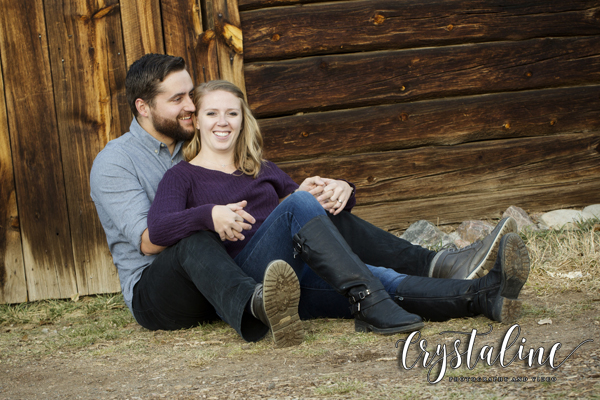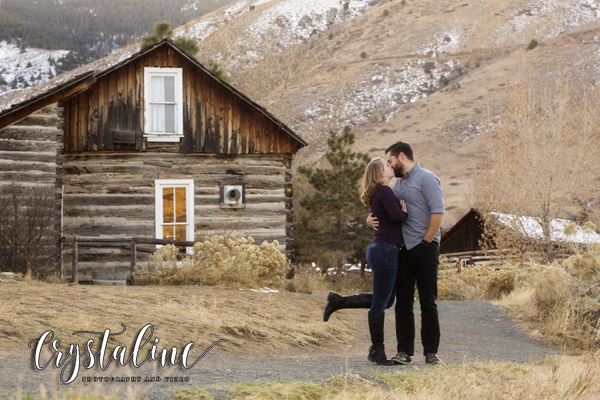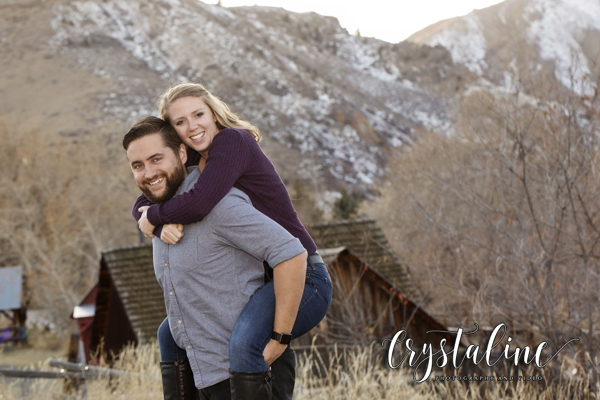 This couple wanted to have a wedding that was not like anything anyone else they knew had done! So they planned a destination wedding in the mountains of Colorado from their home in Tennessee.  Friends and family that were willing to make the journey were treated to a beautiful morning event complete with brunch after their short outdoor ceremony. The plan was to make it a wonderful ski weekend! So as soon as the ceremony was over they headed for the slopes in Keystone for evening skiing. Destination weddings are becoming a huge draw here in Colorado for those looking for amazing views and something different. It takes a lot of trust on the part of the couple to book vendors strictly off their websites and skype meetings! Luckily, Colorado has a lot of amazing vendors willing to put their best effort forward to satisfy their clients.
Planning a Winter event is also not without it's difficulties…. we booked a room for the night before the event in Silverthorne because Winter conditions can often shut down the roads in and out of these ski mountain towns. It's highly recommended that couples do a back-up plan for a Winter event or for all of their guests to arrive early by even a day or two to alleviate any of these headaches. This day was also one of the coldest days so far this Winter! I was worried about my camera not working under such conditions and so was Mike, my husband and DJ for their event. He was worried about his gear seizing up due to the temperatures. Luckily, the ceremony was short that we didn't run into many difficulties. Our batteries drained quicker, but luckily we come prepared with a lot of extra back-ups!
This truly was a beautiful wedding with unique touches from the couple! My favorite part was their "Grand Exit" They opted to change into their retro looking ski gear and run through smoke bombs! While it made for really cool photos, hindsight I think we should've spread out the guests more on a path or in a field rather than on the bridge. Guests were a little too close and the smoke so thick that it was not only hard to see the couple through it, but also a bit hard for guests to breathe. Since this was a first for me… it will just be something to consider when planning more smoke bomb photos!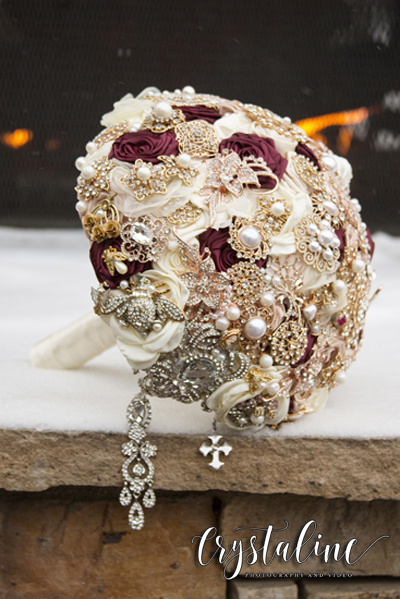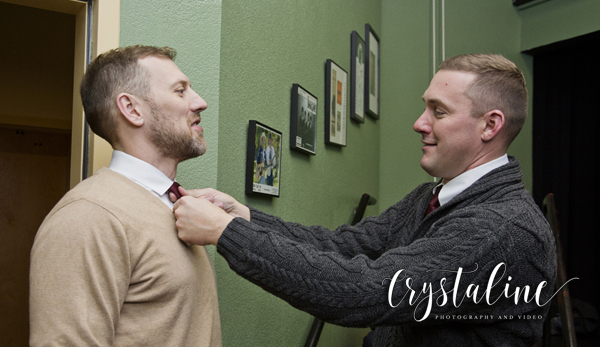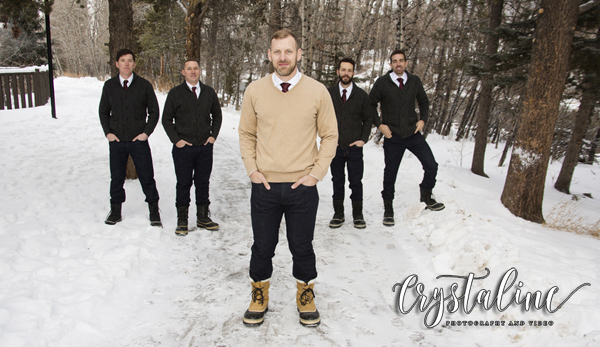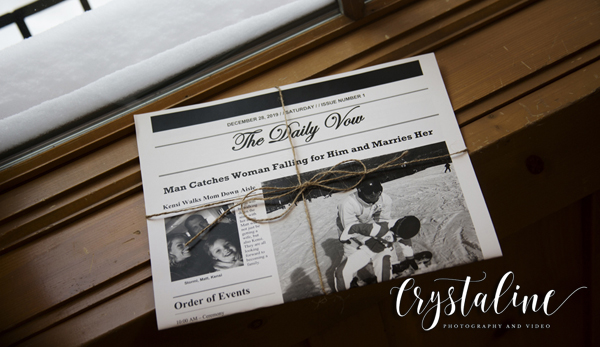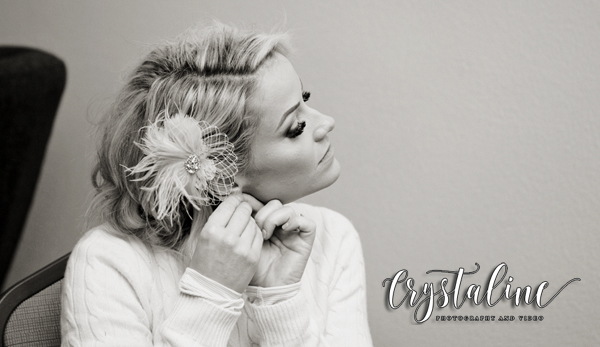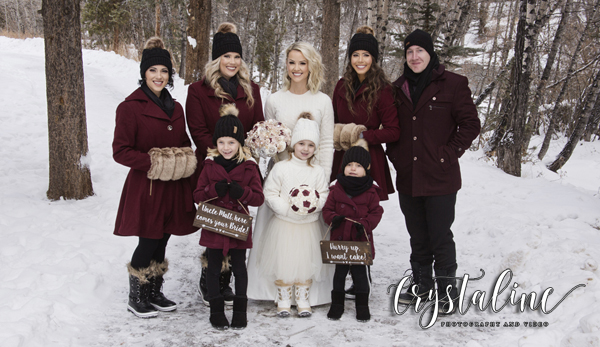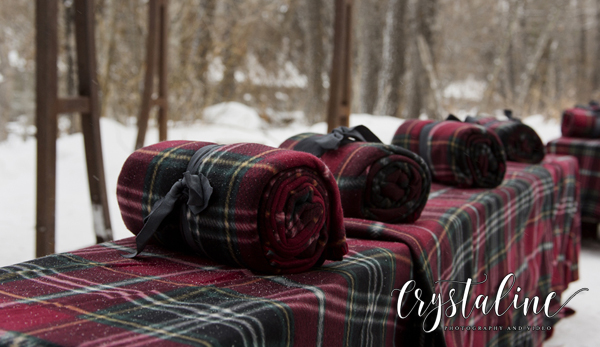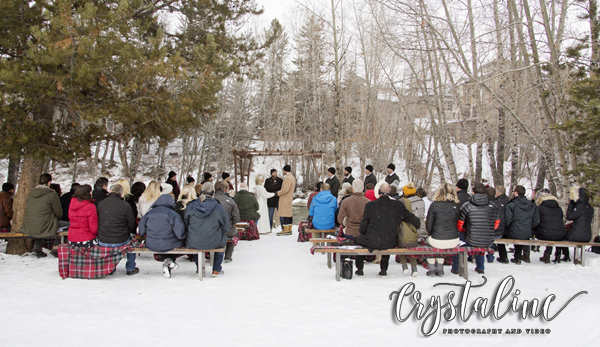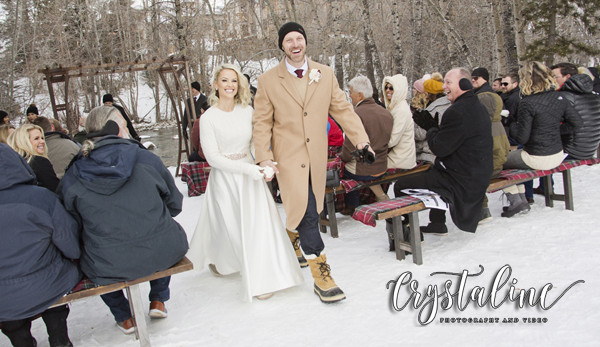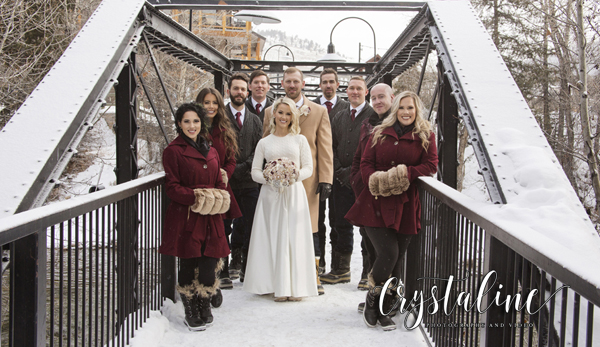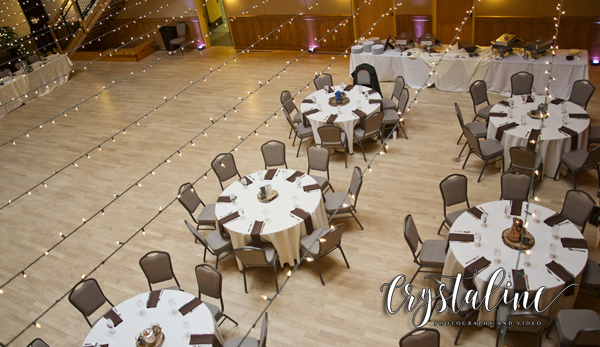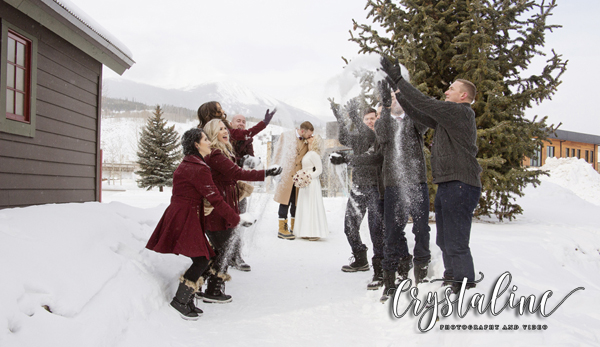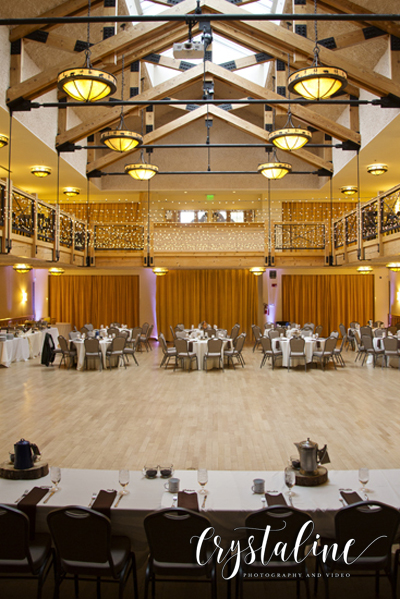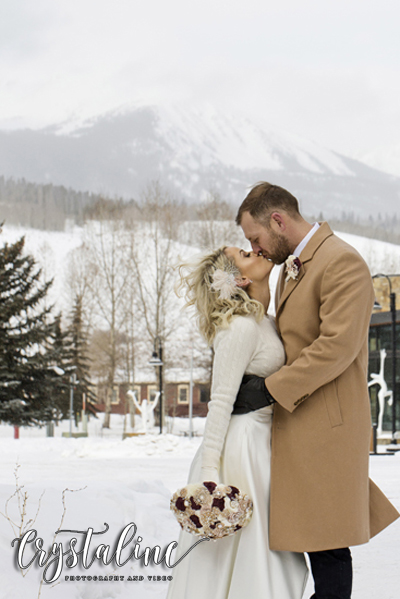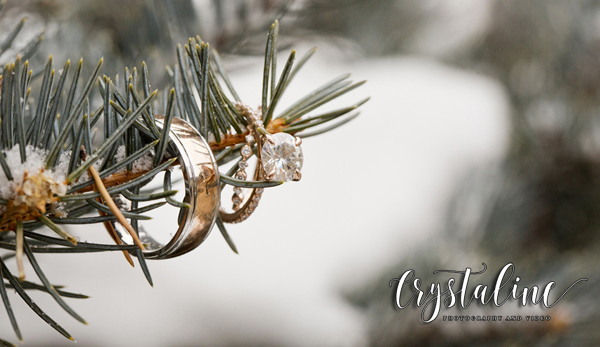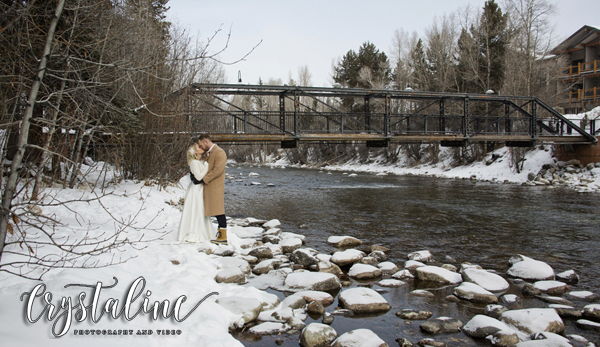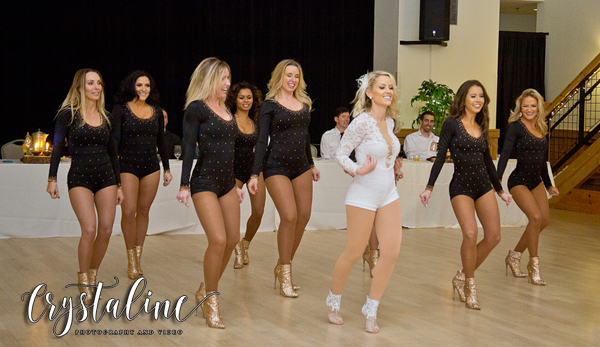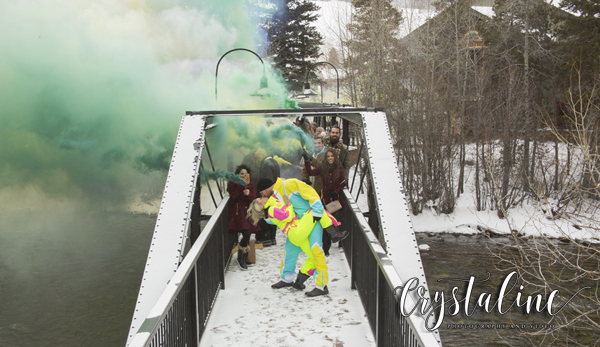 Vendors who made this day possible:
Venue: Silverthorne Pavilion
Caterer: A Perfect Bite
Donuts: LaMAr's Donuts
Disc Jockey: Digital DJ
Photography: Crystaline Photography & Video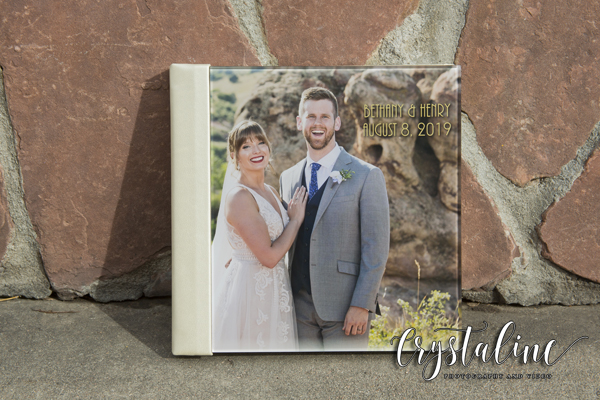 I got the privilege of delivering Henry & Bethany's wedding album and parent albums to them yesterday! Nothing is better than getting to see the faces of my clients when they see the final product from all the hard work we put in. I get to spend almost a year with couples at one of the best moments in their lives starting with the process of picking their photographer when they are doing the interviewing and deciding. Working with them in most cases for months leading up to their big day by discussing wedding timelines, photo ideas and more. Sometimes even giving advice on other vendors and how to accomplish an activity that they want to do on their big day! When the actual day comes there's preparation work that takes almost an entire day beforehand… cleaning gear, charging batteries and more! The day itself goes by so fast! We spend a good 8-10 hours working almost non-stop, making sure we get all of the photos the couple wants and more.
After the wedding our job is only half done. We have many, many hours of editing work ahead of us along with, posting the photos, uploading them to the USB and disks for the clients and then sometimes we meet again to present them with those photos and go over options for their album. The album design process is something we work on over the Winter months during our down time. We take the client's choices along with some of our own favorite images to design a beautiful album that tells the story of their entire day from start to finish! Working with them during the design process to make sure that the book is just right! It's an heirloom that will last for generations to come and we want to make sure that it is perfect.
Henry & Bethany also chose to purchase the accompanying parent albums to give to their parents so that they would also have a beautiful memento from the wedding. These books make great gifts for your loved ones!
Congrats again to this amazing couple…. many more album designs to come in the weeks leading up to our Summer season… so stay tuned!