Archive for Groomsmen Gifts
I just received another amazing gift from Groovy Groomsmen Gifts – https://www.groovygroomsmengifts.com/products/personalized-docking-station to review. Are you looking for gift ideas for all of your groomsmen, but wanting something just a little bit different than the normal gifts. I highly suggest the products on this website.  I liked this particular item because it will look good on my husband's bedside table. It gives him a place to store all of his important items like his keys, watch and of course a place to plug in his cell phone making it not only easier to remember where you put everything, but a nice way to display it. This site has a lot of other great goodies too and almost everything can be personalized! So while there are some great gifts for all of the groomsmen in your wedding party there are also some great thoughtful gifts for dads, grandparents and partners! Check them out!
Just got another personalized gift set from an awesome company providing gifts for Groomsmen and more! Groomsday.com sent me a lovely wooden boxed engraved with my husband's name and in it was a personalized pair of cuff links, a tie tack and a money clip. Mike lost his tie clip last Summer while DJing a wedding so this is an awesome gift set for him! On top of it they included a pair of argyle socks with a personalized wrapper which just sort of finished off the gift… I chose to put my husband's name and "Dad of The Year" on it since Father's Day is just around the corner, but these would be great to buy each of your groomsmen and personalize with their names, role in your wedding and the date! The only way to ensure the guys all have matching socks for the cool "shoe shot" is for the bride and groom to provide them! Check out my photos below! This site had really quality products so I highly recommend them! Here's a link to the sock collections: https://groomsday.com/collections/groomsmen-socks  and here's a link to the gift set: https://groomsday.com/collections/best-sellers/products/groomsmen-gift-set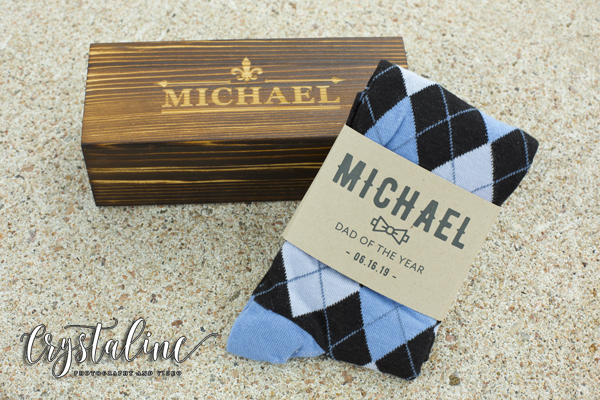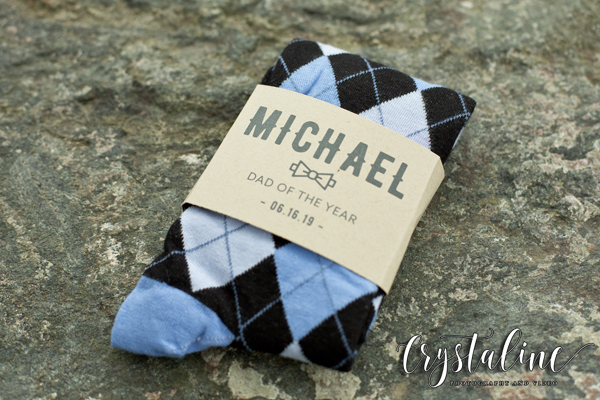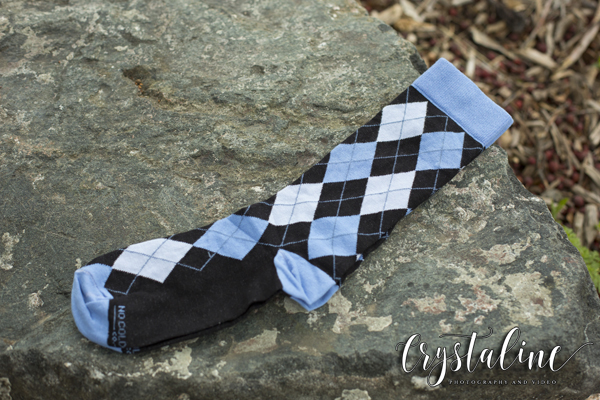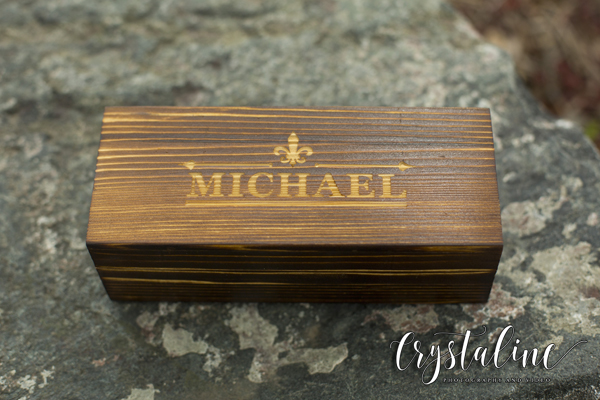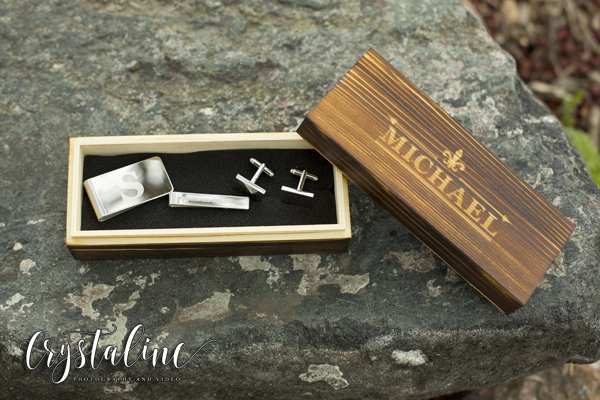 And after you purchase your groomsmen gifts then you might want to hop over to their sister site www.bridebop.com to check out some amazing gifts for the bridesmaids or other special ladies in your life! I know these two sites are geared towards gifts for your bridal party members, but there are a lot of awesome personalized gifts for everyone you know. Gifts for Mother's Day, Father's Day, Birthdays, Weddings, and more! Check out both sites! I wasn't paid for this endorsement, but I did get to keep these products, but who wouldn't want such terrific items!
For the first time ever I was contacted by a company that wanted me to review one of the products that they offer through their website https://www.groovyguygifts.com/on my blog, so I said sure, why not, and they gave me a list of items that I could choose from.  I decided on a personalized wallet for my husband since he already has a lot of the typical alcohol related items that are on their site. The gift arrived a short time after that addressed to me and in fact it came in quicker than I got around to making this blog post! So very quick delivery times!
The first thing I noticed right away is the craftsmanship of the wallet that I received. It came in a very nice wooden box engraved with my husband's first name which will be a nice place for him to put his wallet at the end of the day since he's always misplacing his wallet. The wallet itself is made of a very nice high quality soft black leather with plenty of room for all his cards and other items that he carries on his person. They also imprinted his first and last name on the front of the wallet which will be great if he ever looses it again and it's also a nice touch!
Checking out the rest of their site they also have a lot of really great items for groomsmen gifts that are not only affordable, but the ability to personalize each item is also an added bonus! There are also some really great items for wedding favors such as wine keys and beer bottle openers and things that would also work well for holiday and birthday gifts for your man too! So if you are looking for personalized gifts for all the guys in your wedding party or even if it's just something special for the man in your life I really do recommend them! I received a great item that my husband is looking forward to using! Check them out https://www.groovyguygifts.com/