Archive for Destination Weddings
Aug 06, 2020
posted in
Ceremony
,
Destination Weddings
,
Details
,
Formals
,
Preparation
,
Reception
,
Video
,
Video
,
Wedding
,
Weddings
with 0 Comments
When your parents' yard is just as pretty or even prettier than a lot of wedding venues you just have to host your wedding at their home! Blake & Katie were also extremely lucky to have made all of their plans for an outdoor event at a private residence during the time of Corona as well because it worked out marvelously for their dreamy wedding. Everywhere we looked their was a photographic opportunity! From the beautifully decorated home to the amazingly manicured yard and even the classic cars the Blake and his dad owned just made this wedding picture perfect! We covered video and photo for this event while my husband provided the music and MC services. It ended up being an amazing day! Some of my favorite photos are below. It was so hard to choose!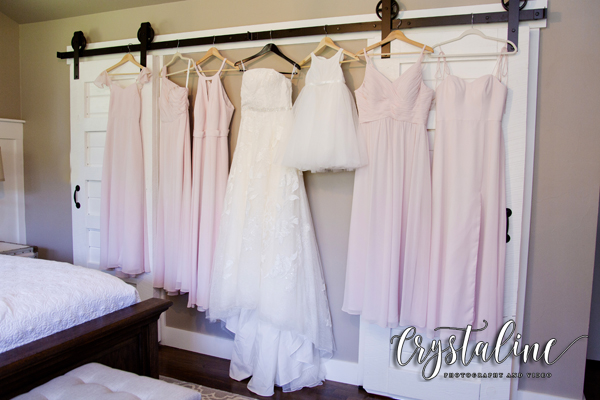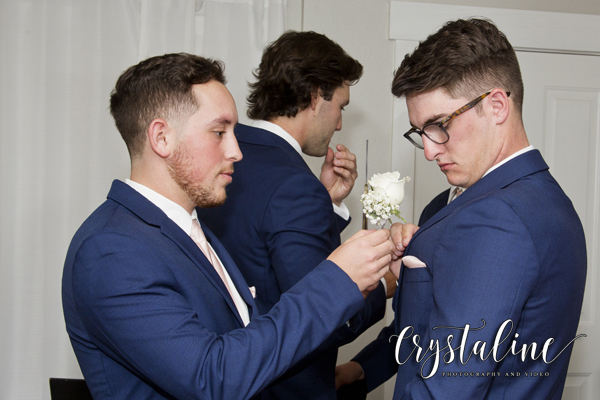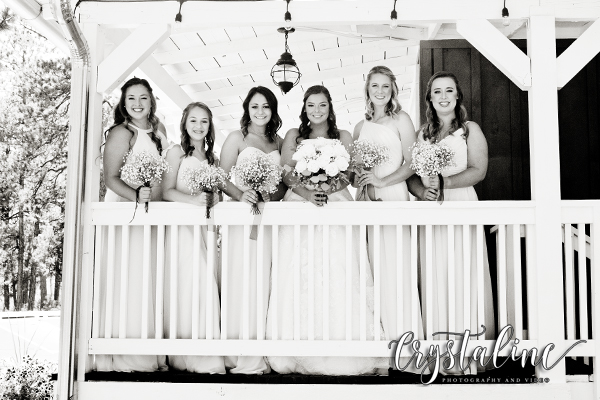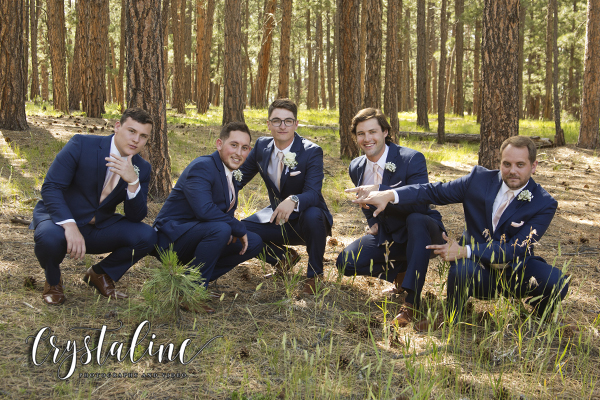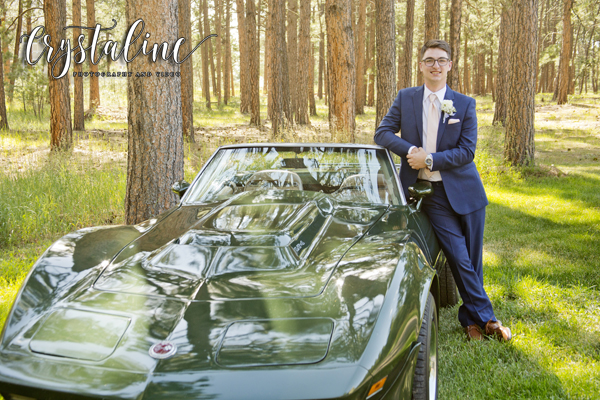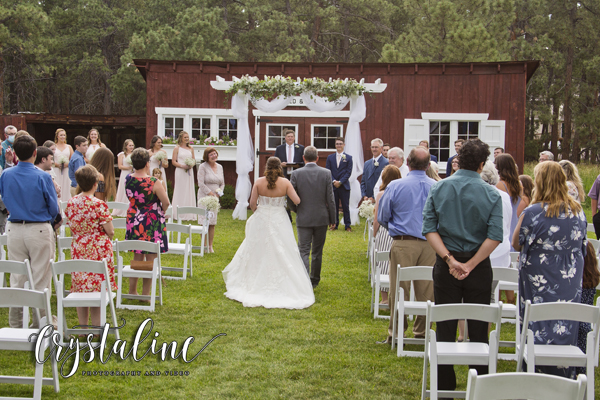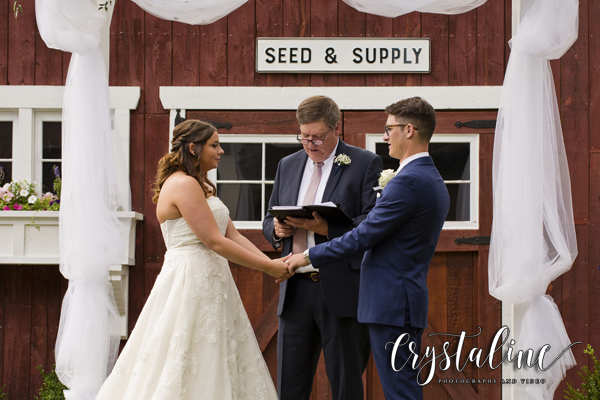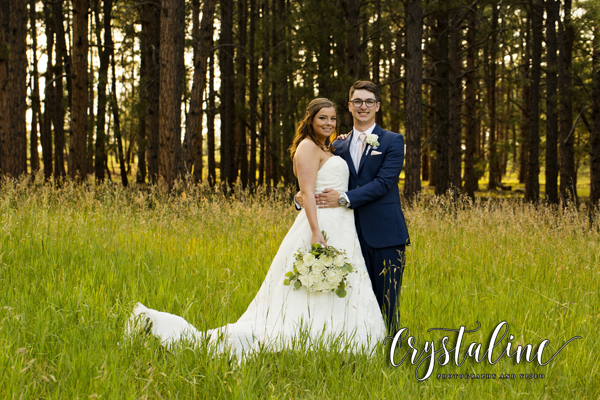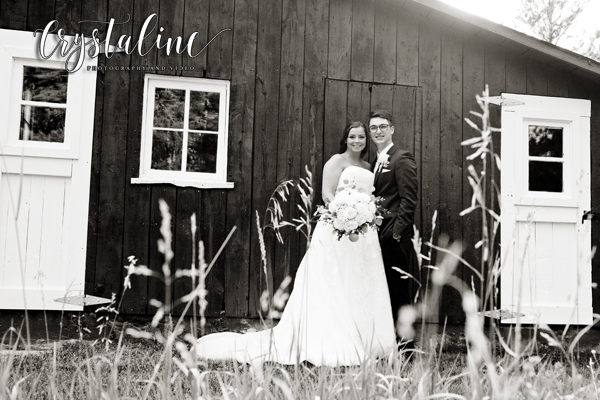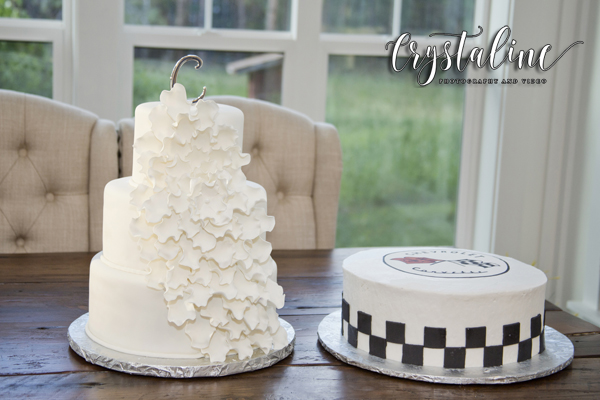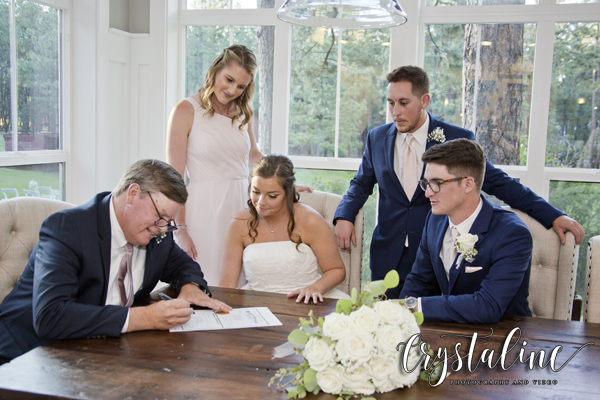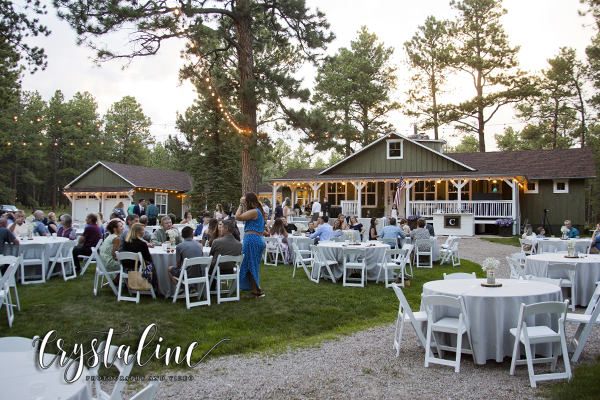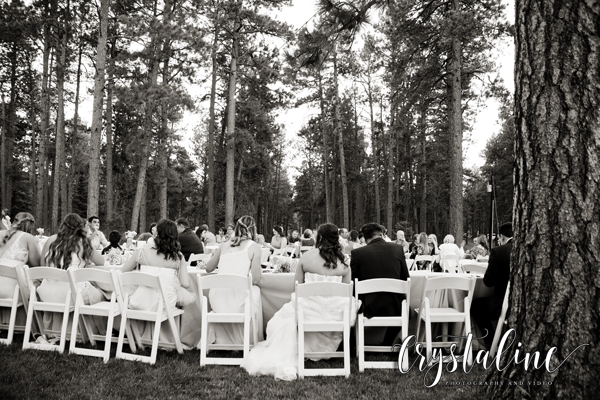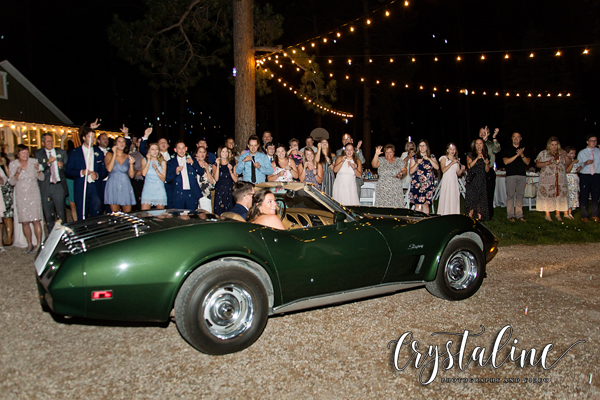 Vendors who made this day possible:
Venue – Private Residence
Disc Jockey: Digital DJ
Caterer: Garden of the Gods Catering
Photography & Video: Crystaline Photography and Video
Florist : Skyway Creations
Table, Chair, Linen Rental: Colorado Party Rentals
Bakery/Cake: Sugarplum Cake Shoppe
Hair & Make-Up: Fuse Salon / Katherine Sikich
This couple wanted to have a wedding that was not like anything anyone else they knew had done! So they planned a destination wedding in the mountains of Colorado from their home in Tennessee.  Friends and family that were willing to make the journey were treated to a beautiful morning event complete with brunch after their short outdoor ceremony. The plan was to make it a wonderful ski weekend! So as soon as the ceremony was over they headed for the slopes in Keystone for evening skiing. Destination weddings are becoming a huge draw here in Colorado for those looking for amazing views and something different. It takes a lot of trust on the part of the couple to book vendors strictly off their websites and skype meetings! Luckily, Colorado has a lot of amazing vendors willing to put their best effort forward to satisfy their clients.
Planning a Winter event is also not without it's difficulties…. we booked a room for the night before the event in Silverthorne because Winter conditions can often shut down the roads in and out of these ski mountain towns. It's highly recommended that couples do a back-up plan for a Winter event or for all of their guests to arrive early by even a day or two to alleviate any of these headaches. This day was also one of the coldest days so far this Winter! I was worried about my camera not working under such conditions and so was Mike, my husband and DJ for their event. He was worried about his gear seizing up due to the temperatures. Luckily, the ceremony was short that we didn't run into many difficulties. Our batteries drained quicker, but luckily we come prepared with a lot of extra back-ups!
This truly was a beautiful wedding with unique touches from the couple! My favorite part was their "Grand Exit" They opted to change into their retro looking ski gear and run through smoke bombs! While it made for really cool photos, hindsight I think we should've spread out the guests more on a path or in a field rather than on the bridge. Guests were a little too close and the smoke so thick that it was not only hard to see the couple through it, but also a bit hard for guests to breathe. Since this was a first for me… it will just be something to consider when planning more smoke bomb photos!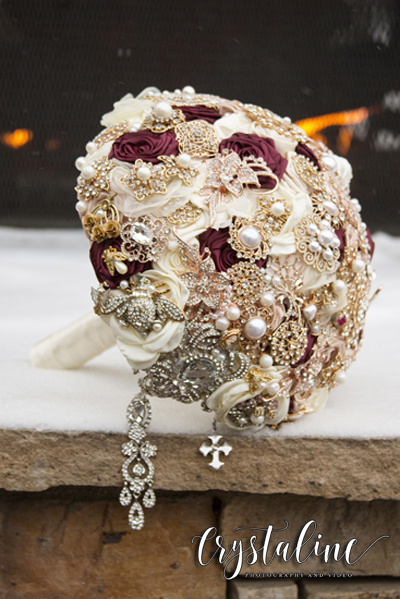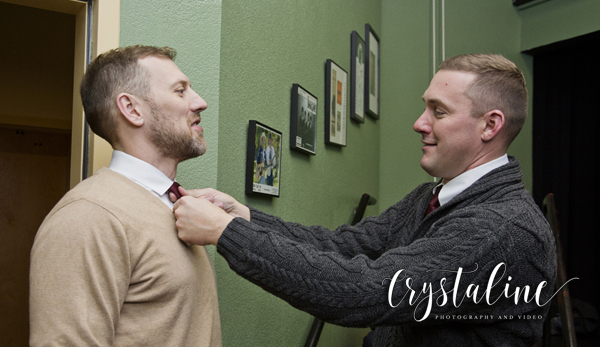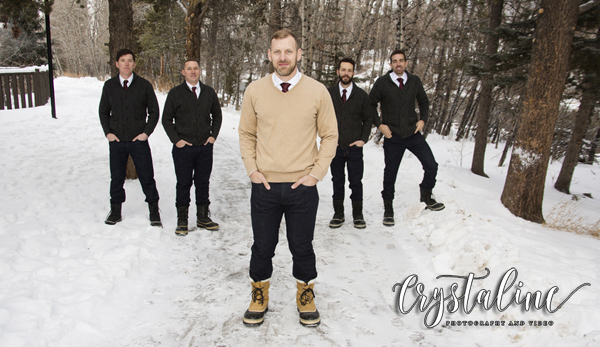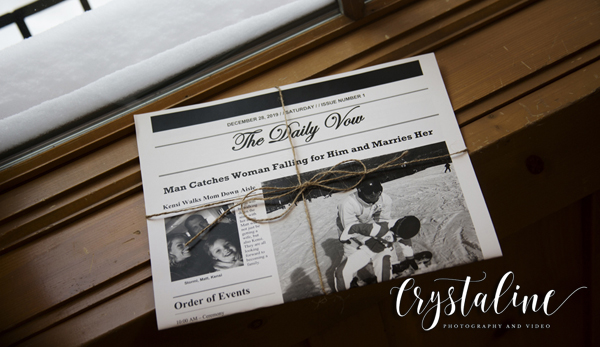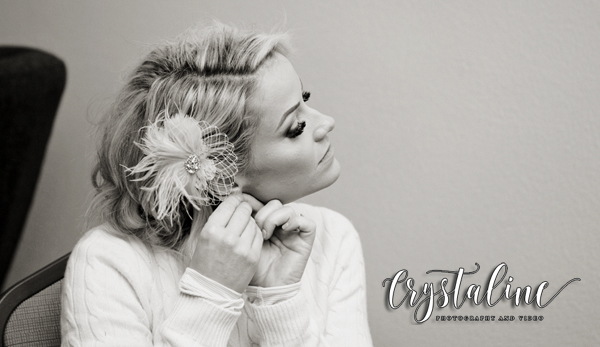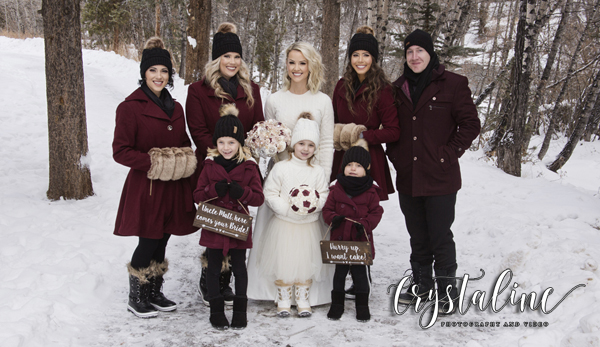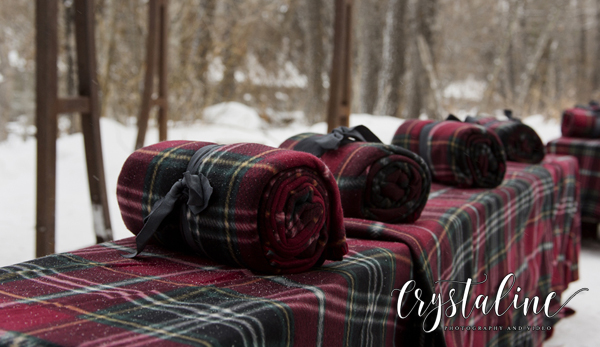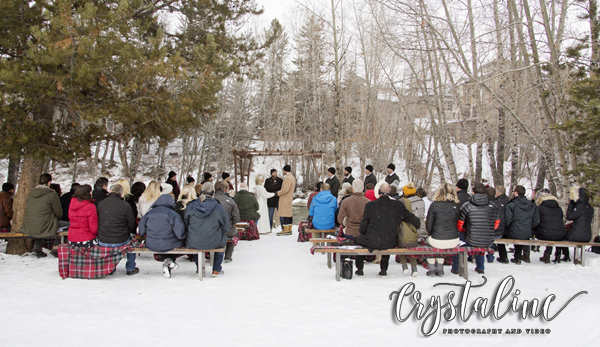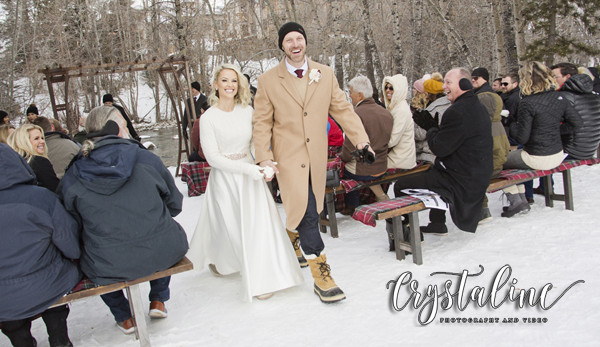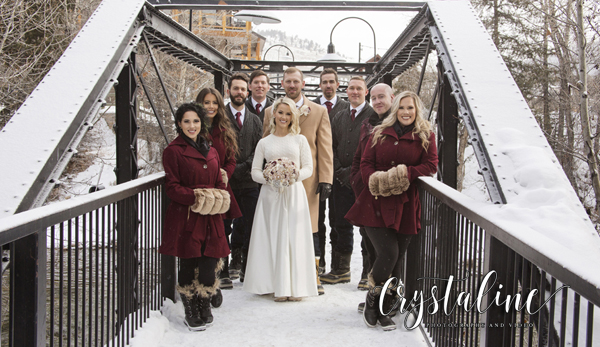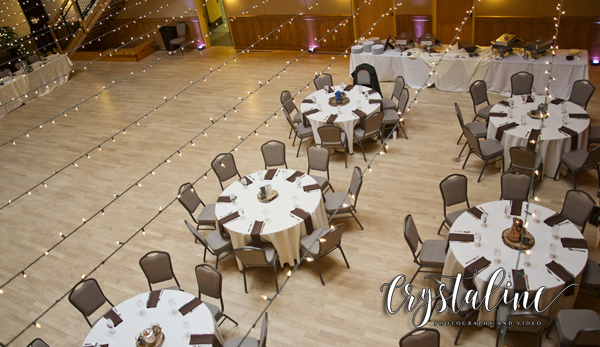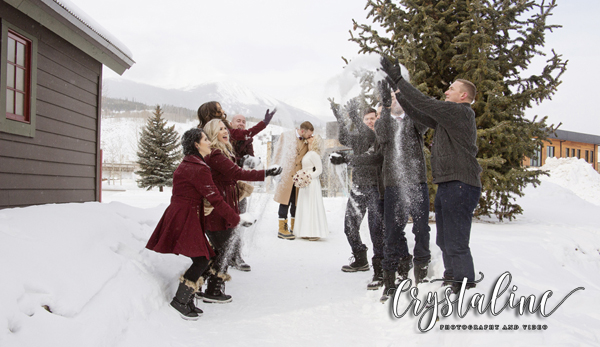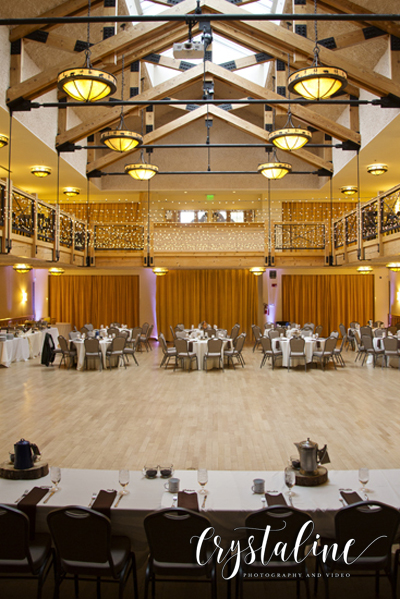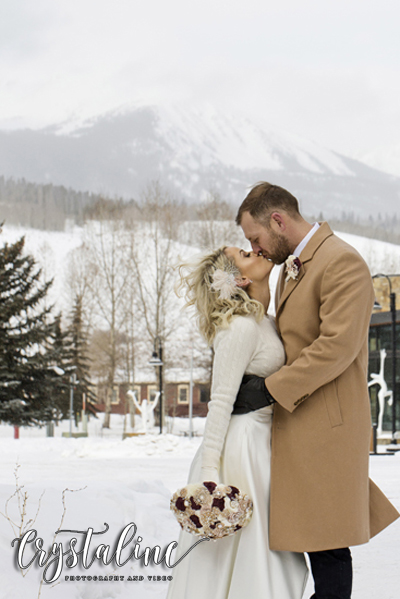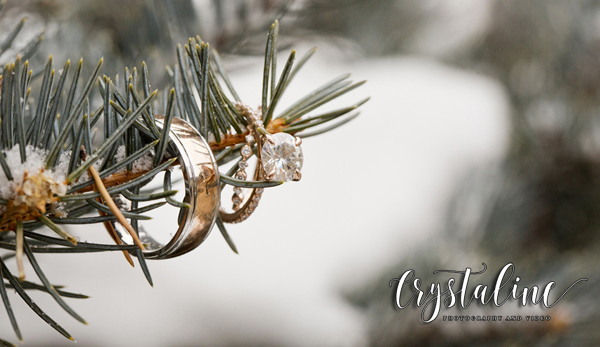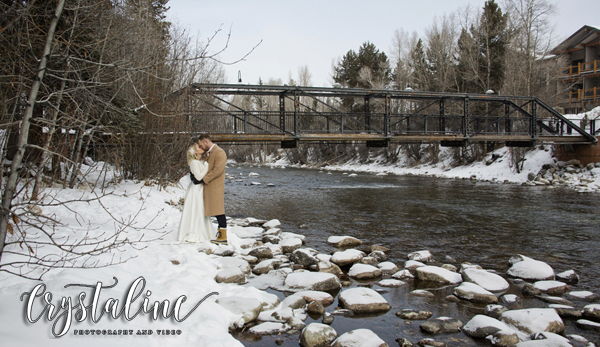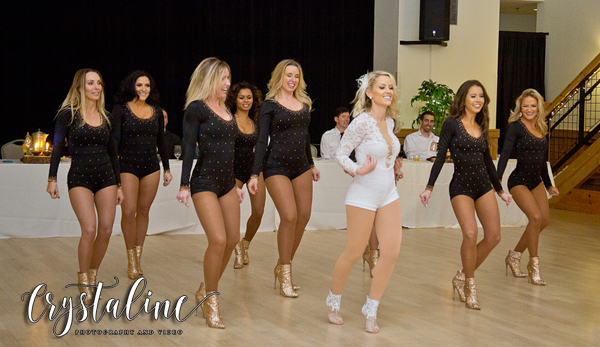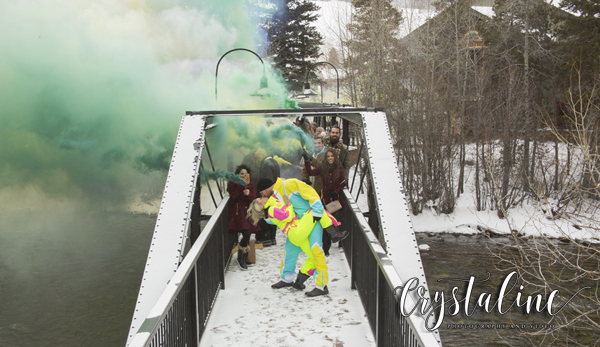 Vendors who made this day possible:
Venue: Silverthorne Pavilion
Hair & Make-Up: Rollers & Rouge
Caterer: A Perfect Bite
Donuts: LaMAr's Donuts
Disc Jockey: Digital DJ
Photography: Crystaline Photography & Video
Nov 17, 2019
posted in
Ceremony
,
Destination Weddings
,
Details
,
Formals
,
Gay Weddings
,
Large Events
,
Planning Tips
,
Preparation
,
Reception
,
Small Events
,
Video
,
Video
,
Vow Renewal
,
Wedding
,
Wedding Albums
,
Weddings
with 0 Comments
Destination weddings in Colorado have become big business in the wedding industry. Couples from all over the world are imagining themselves saying their nuptials with majestic peaks in the background. Maybe the couples has previously vacationed here and fallen in love with the state or perhaps like one of the couples I photographed a couple years ago the bride had never seen snow before and had always wanted to get married on a snow covered mountain top! Whatever your reason for getting married in Colorado it's now easier than ever to do! The internet has given everyone the key to searching out thousands of venues and vendors. Couples can check out photos and videos of properties, search by price point and even view reviews from others who have used the vendors in the past. Tools like email, FaceTime and Skype make is easier to do virtual meetings to discuss your needs and concerns that some couples choose to book some or even all their wedding vendors without ever meeting in person! If this is something you plan on doing here is some tips to help you navigate choosing the best vendors!
1.) Consider hiring a Wedding Planner – I'm all for do it "yourselfers" that want to save money, but sometimes a planner is a huge help in facilitating the wedding of your dreams; especially if you don't live or know anyone where you plan on hosting your event. A planner can have more insight on particular venues and vendors and can even in some cases save couples money by helping them find the best value for what they want to spend. If hiring a planner isn't in your budget, look for venues with amazing on-site coordinators. When booking a site that includes an on-site coordinator make sure you get a list of their duties so you know what you're getting. Some venues provide a coordinator purely to  protect their own interests. The coordinator is just there to turn on and off the lights, show you what you can and can not do and make sure guests don't destroy the property. Others offer full on planning services as well. They help with decorating, organizing guests and the wedding party and more. Just make sure you are aware of what they will and will not do especially if you are paying extra for them.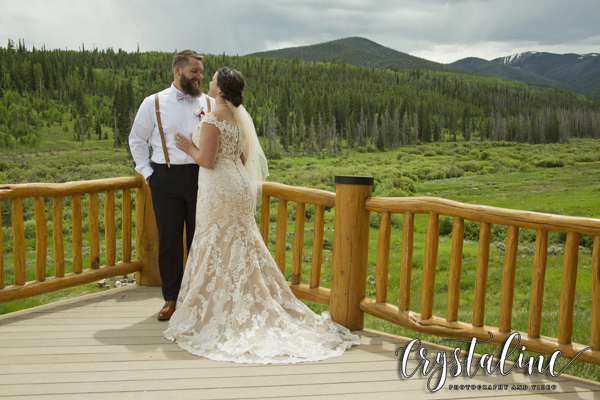 2.) Hiring Pros…when to choose someone from home and when to go with someone locally – Hiring some local vendors are much more obvious. Hiring a caterer from home and expecting them to haul out all of their gear etc. can become very cost prohibitive. So looking at local caterers is probably recommended. Others might not be so cut and dry… not to shoot myself in the foot, as I would love your photo and video business, but sometimes you have built a repertoire with a photographer who lives near you and you really want to use them. I completely get that! I myself have covered a number of destination weddings for people who have grown to love my work. I've covered weddings in Florida, the Virgin Islands and even Costa Rica! But sometimes choosing a photographer who lives and works in the area you're getting married in can be very beneficial. They might work at your venue on a regular basis or know some amazing off the beaten path spots to take photographs. Consider the travel costs you might have to cover when bringing a vendor with you. Sometimes these costs can double the cost of the service they provide.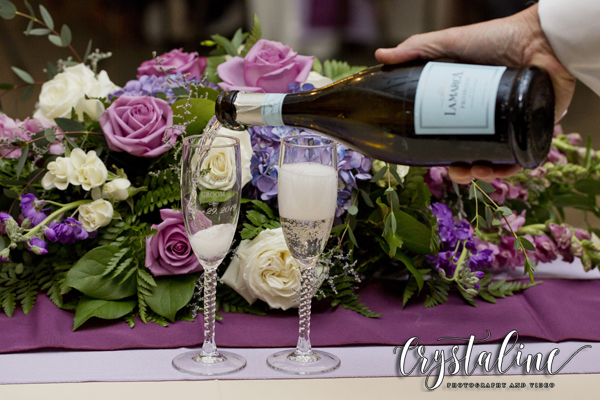 3.) Do your research and set a budget in advance – Talk with all the parties involved to set-up realistic budgets for each service you are looking for prior to meeting with venues and vendors.  In your research don't be afraid to ask the business what their starting prices are and a rough estimate of what their services would cost for what you need. Caterers this might go off of an estimated guest count and food preference. Photographers and videographers might charge for how much time you want them to document your event and whether or not you want more than one cameraman present. Disc Jockeys and musicians usually start with the time-frame they will be playing music and then add-on for things like extra lighting. Once you have found a few vendors in your price range only set-up meetings (whether they are on the phone or in person) with vendors who are in the range of your budget.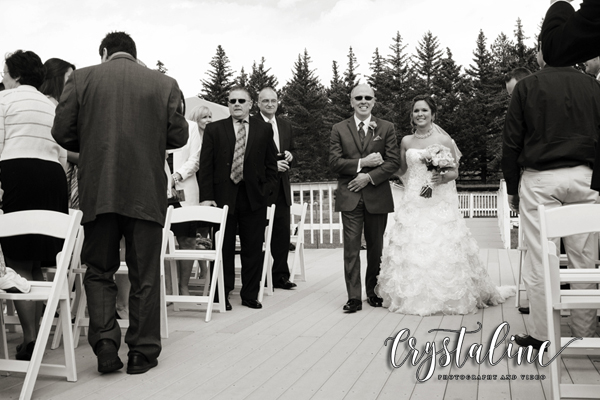 4.) Visit your Destination Location – If at all possible schedule a scouting trip to the area you are looking to getting married at during the time of year that you plan on hosting your event. Photos of a property are great, but we all know that photographers have ways to take the photos showing the venue off in it's best light and can doctor the images using Photoshop! It's good to see and meet vendor in person whenever possible. Remember that great venues and vendors book up quickly so while I recommend doing your due diligence with all services, if you have a particular date in mind it might be wise to do this sooner than later because for most vendors once they are booked they're no longer available to take on more work.  Don't be afraid to ask for past client referrals!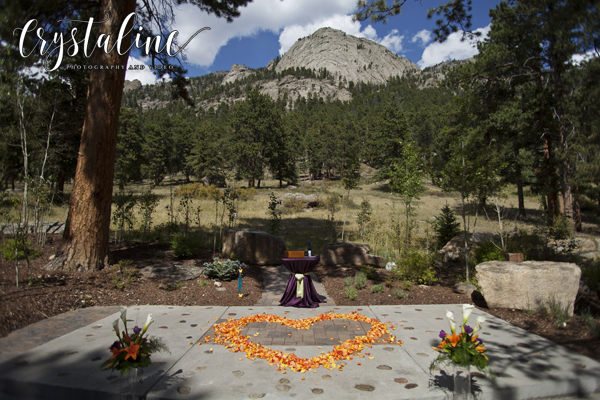 5.) Get it in writing! – Make sure the vendors you hire always use a contract and be sure to review the contracts before signing. Bring up any concerns to the vendor before you sign and give them a deposit. If the vendor doesn't provide it for you, ask them for an itemized list of everything that is included in the quoted price. At a destination wedding, it's especially important to make sure things like pick up and drop off of items are being handled by the vendor and everyone is on the same page of timing and what's included. Be sure to think about things that make it easier for guests traveling to your destination like room blocking at hotels and shuttle service to and from ceremony and reception locations.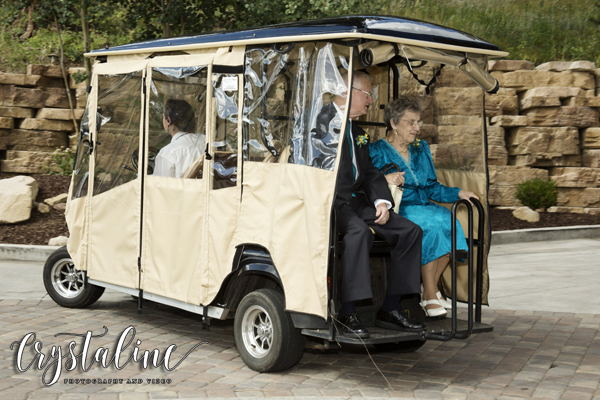 6.) Go with your Gut – If after meeting with a vendor for any service something feels "off", but you can't put your finger on it listen to what your subconscious is trying to tell you.  Some red flags to consider: disparaging talk about a current or past clients (unless it's to explain how they handled a challenging situation without naming the clients), how quickly they return emails and phone calls (sometimes with emails it's just technology failing, don't hesitate to pick up a phone and call them), trying to strong arm you into features or add-ons that you might not need or judgemental comments about your budget and an unwillingness to work within it. While vendors all understand budgets please don't call a vendor that says their prices start at "X" price expecting them to do basically the same service they are advertising for at a 1/3 of the price! There may be a little wiggle room in some vendors prices, but don't expect over a 5-10% difference.